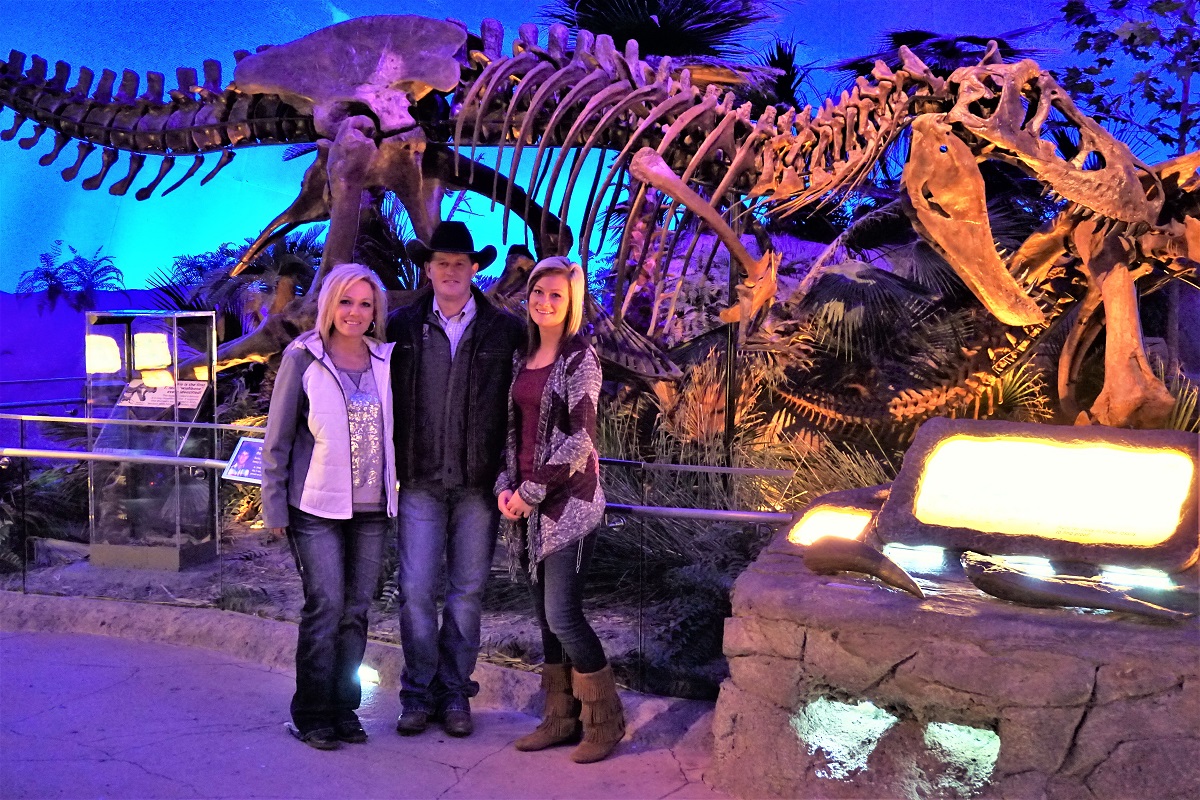 As most of you know- our family loves dinosaurs, especially the king, T. rex! Our interest in dinosaurs has brought a lot of excitement to our lives and has given us the opportunity to meet some very neat and interesting people. Bucky, the T. rex is now on permanent display in Dinosphere at the Children's Museum of Indianapolis. It is a fascinating place with a wide array of exhibits, and we love spending time there. We highly recommend the Children's Museum to all of our family and friends, whether you're a kid or not :)

For those of you not familiar with dinosaur fossils, it's about as easy as walking out in the pasture and picking up what you find laying there on the ground. But it also depends on where you are and what formation you live in. We are thankful to live in the Hell Creek Formation, an area where fossils can be found just about anywhere. Bucky has uncovered numerous fossils, including 2 T. rex skeletons, several Duckbill dinosaurs, and Triceratops. He discovered "Bucky" the T. rex north of Faith, South Dakota on his dad's ranch in 1998, and then discovered another T. rex that same year. Dinosaurs have really become a big & exciting part of our lives! It's been a lot of fun for our whole family.

If you have any questions, our e-mail address is bdrex@gwtc.net or you can call Bucky (605-748-2480). We would love any questions or comments!

---
Click
here
to view fossils and clothing that we currently have for sale.
---